API FUNDAMENTALS
GENERAL
The SLASCONE API is HTTPS only, built using REST principles, following all state of the art best practices for API security.
All SLASCONE functions are invokable through the API, allowing a seamless integration with other backoffice systems such as CRM/ERP etc.
You can easily test the API using our official API Test Center.
AUTHENTICATION
In order to authenticate (regardless if you are testing the API using our test center or from your source code), you need to use your provisioningkey apiKey.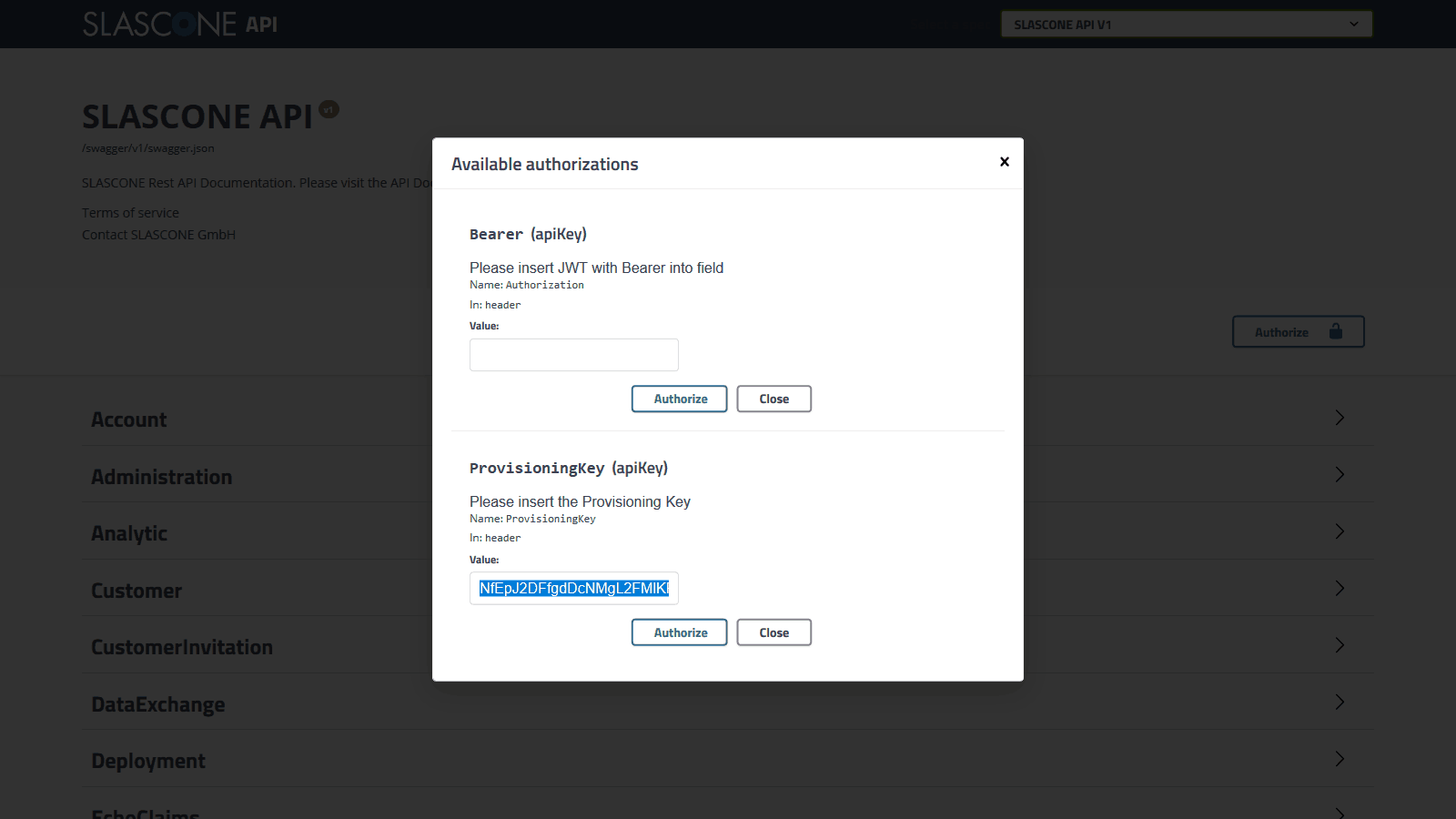 The apiKey can be found in the Info area of SLASCONE.
GENERATING CLIENTS
You can easily generate clients in your programming language using the online swagger editor. Select file, import URL and type in:
https://api.slascone.com/swagger/v2/swagger.json
Next select Generate client and choose the language of your choice. The end result is a zip file you can download with the generated client code.